Culinary delights at the Sporthotel Kitz in Bruck
Specialties from our Grillwerkstatt
In our new Grillwerkstatt we offer delicacies from the Napoleon Grill, our popular sandwiches and Bosna, as well as other specialties. Our cozy sun terrace invites you to linger, whether with a cool summer drink or an Italian sundae - enjoyable moments are guaranteed.
We cook from 6:00 p.m. to 9:00 p.m. (closed on Sunday and Monday). Our cozy terrace and bar are open for you from 5 p.m.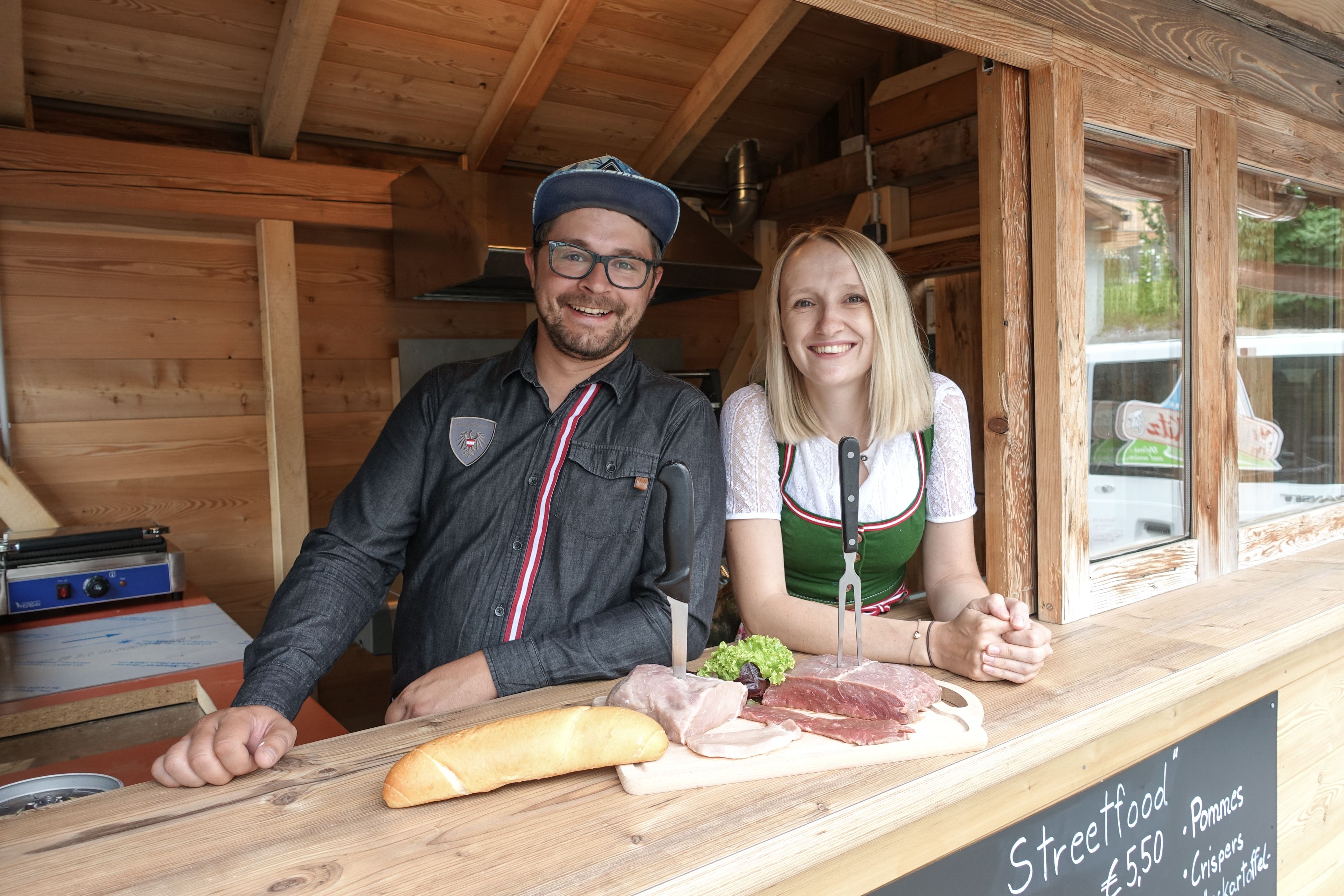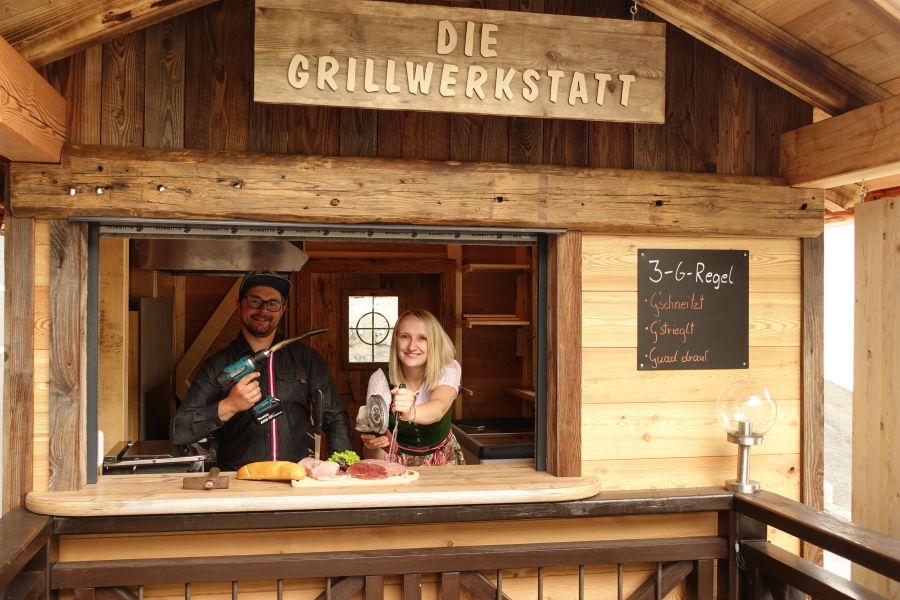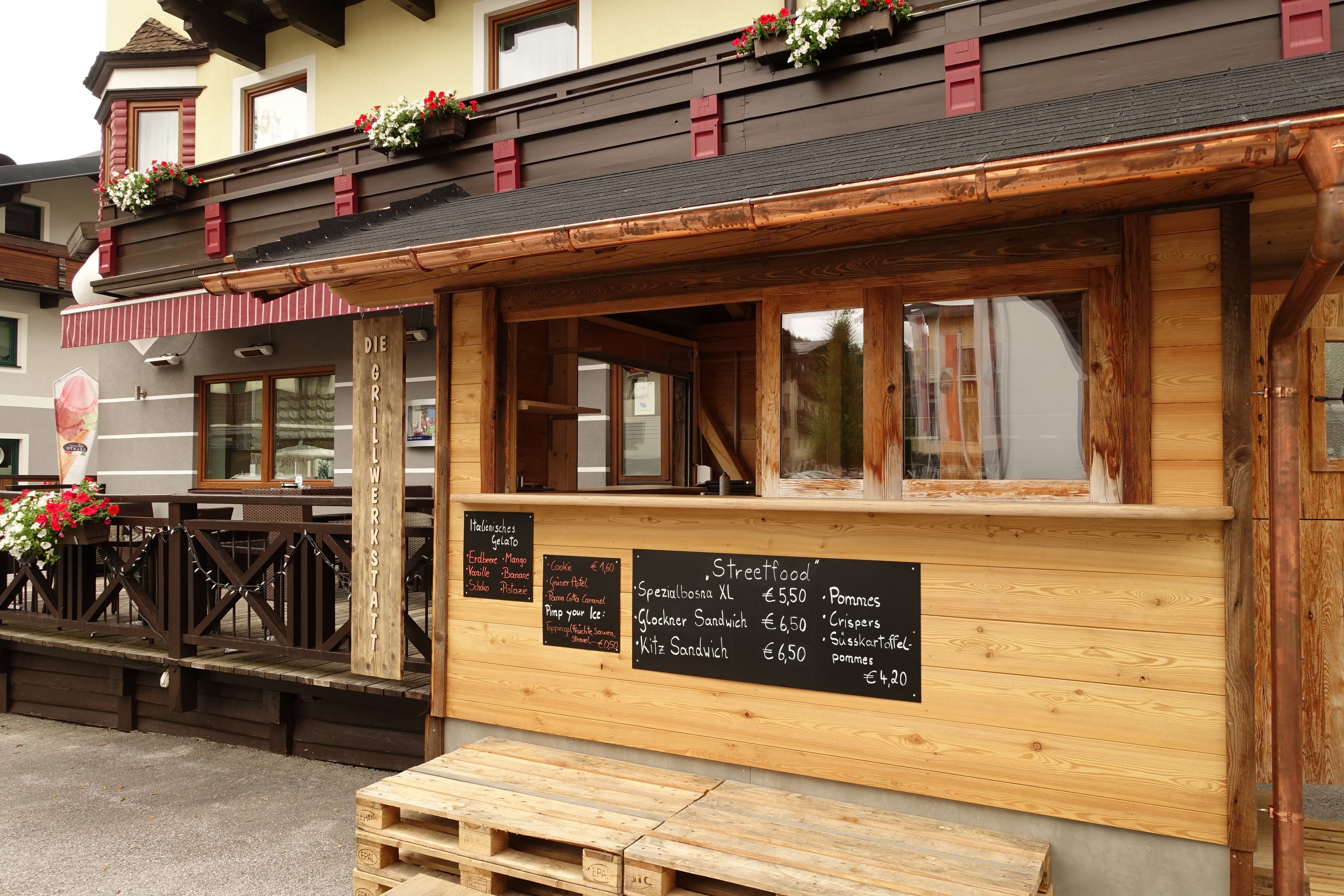 With breakfast or gourmet half-board
Wholesome, regional and delicious; this describes the cuisine at the Sporthotel Kitz. We want to respond to the trend towards more health awareness in our menus and focus more on regional produce in the preparation process, while pampering our guests across the board.
Regional delicacies and healthy cooking from in and outside the Pinzgau region
The Salzburg region offers a wide variety of delicacies and with our "Pinzgauer Vitalküche" (Pinzgau healthy cuisine) we combine taste, pleasure and wholesomeness in our cooking. Talking of "wholesome", we can of course cater for food intolerances, but please notify us in advance when booking!
In winter ...
... we can offer our guests half board, consisting of a hearty breakfast buffet and a 4-course evening menu, with two main courses to choose from, including a vegetarian alternative.
In summer ...
... you can book our rooms with breakfast only. Our hotel bar is open for you in the evening.